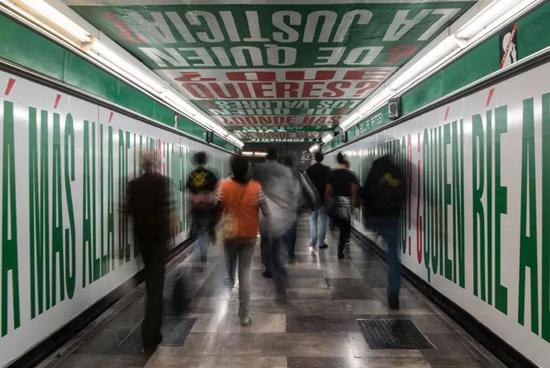 More than 10 years ago, the Basel art exhibition based on Europe began to shift its vision to the outside world. From Miami to Hongkong, now another city - Buenos Aires. At this point, the Basel art exhibition covers Europe, Asia, North America and South America. Unlike Miami and Hong Kong, Buenos Aires is not a stronghold, but the first stop of the Art Basel Cities. The "Basel Art Fair" plan was put forward in 2016. It is envisaged that the Art Exhibition Metropolis of Basel will carry out art activities in different cities around the world according to local conditions.
早在十多年前,以欧洲为大本营的巴塞尔艺术展就开始将眼光移向外部世界。从迈阿密到香港,如今又拿下一城——布宜诺斯艾利斯。至此,巴塞尔艺术展的版图覆盖了欧洲、亚洲、北美和南美。与迈阿密和香港不同,布宜诺斯艾利斯并不是一个据点,而是"巴塞尔艺术展都会"(Art Basel Cities)的首站。"巴塞尔艺术展都会"计划早在2016年就已经提出。依据设想,"巴塞尔艺术展都会"将在世界各地不同城市因地制宜地开展艺术活动。
Buenos Aires and its three neighboring towns, including La Boca, San Telmo and Barracas, will be included as the first stop of the Basel Metropolis. The main project, titled Hopscotch, is said to be based on a novel of the same name from the non-linear narrative of Argentine writer Cortasar, and also highlights the uncertainty or roaming that the project seeks to highlight. Activities will continue from September 6th to 12.
作为"巴塞尔艺术展都会"的首站,布宜诺斯艾利斯及其临近的三个城镇都将被纳入进来,包括博卡区(La Boca),圣泰尔莫区(San Telmo)和巴拉加斯区(Barracas)。主项目以"跳房子"(Hopscotch)为标题,据说取自阿根廷作家科塔萨尔的非线性叙事的同名小说,同时也强调了这一计划所希望突出的不确定性或说漫游性。活动将自9月6日持续至12日。